Nothing freshens up a bedroom as quickly as a new coat of paint. When you switch up the color of your walls, you can make a bland bedroom into a relaxing retreat. Whether you're looking for the trendiest new paint colors or timeless classics, we've got you covered. Here are the 10 best paint colors to try in your bedroom.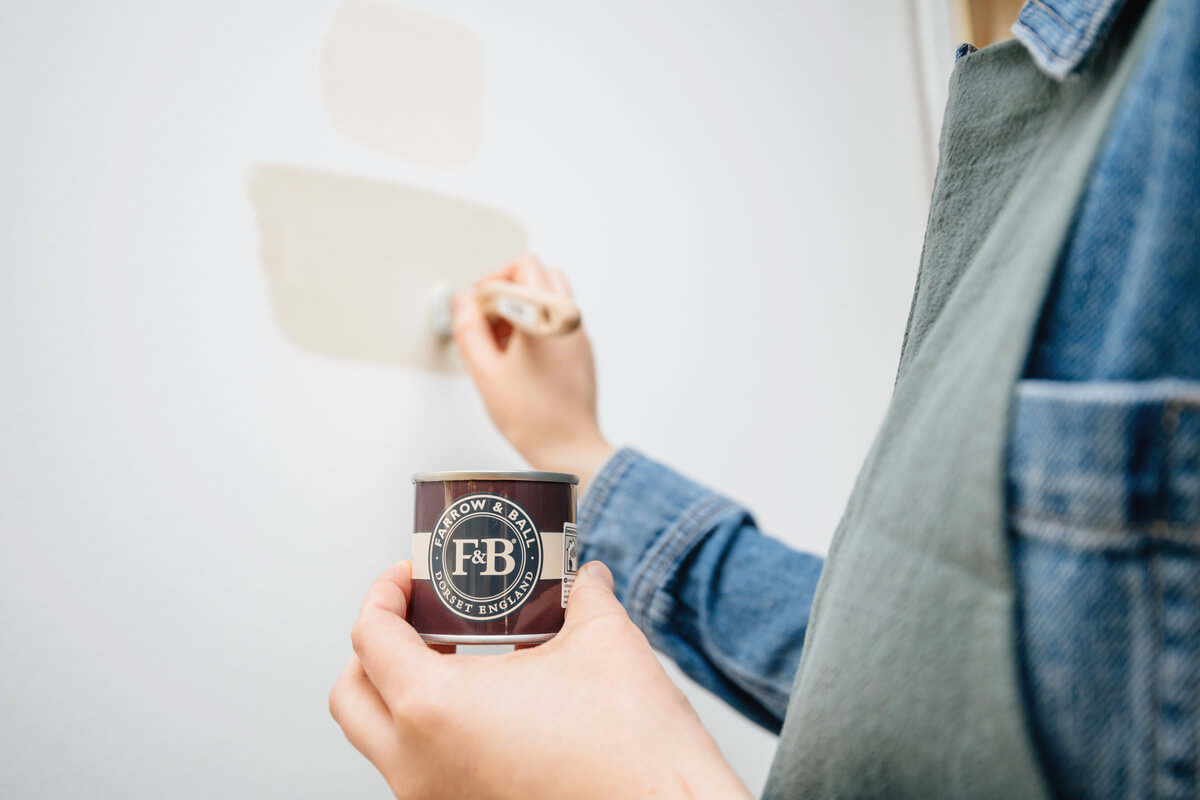 Parma Gray by Farrow & Ball
This is technically a gray paint, but it tends to read more as a muted, desaturated blue. Parma Gray is perfect for people who want to turn their bedroom into a quiet place to unwind. The soft blue has spa-like vibes, but at the same time, it's mature and grown-up enough to avoid looking like baby blue nursery walls. Parma Gray tends to contrast nicely with rich navy blues and bright whites, and it also does well with muted, natural tones like olive green or berry red.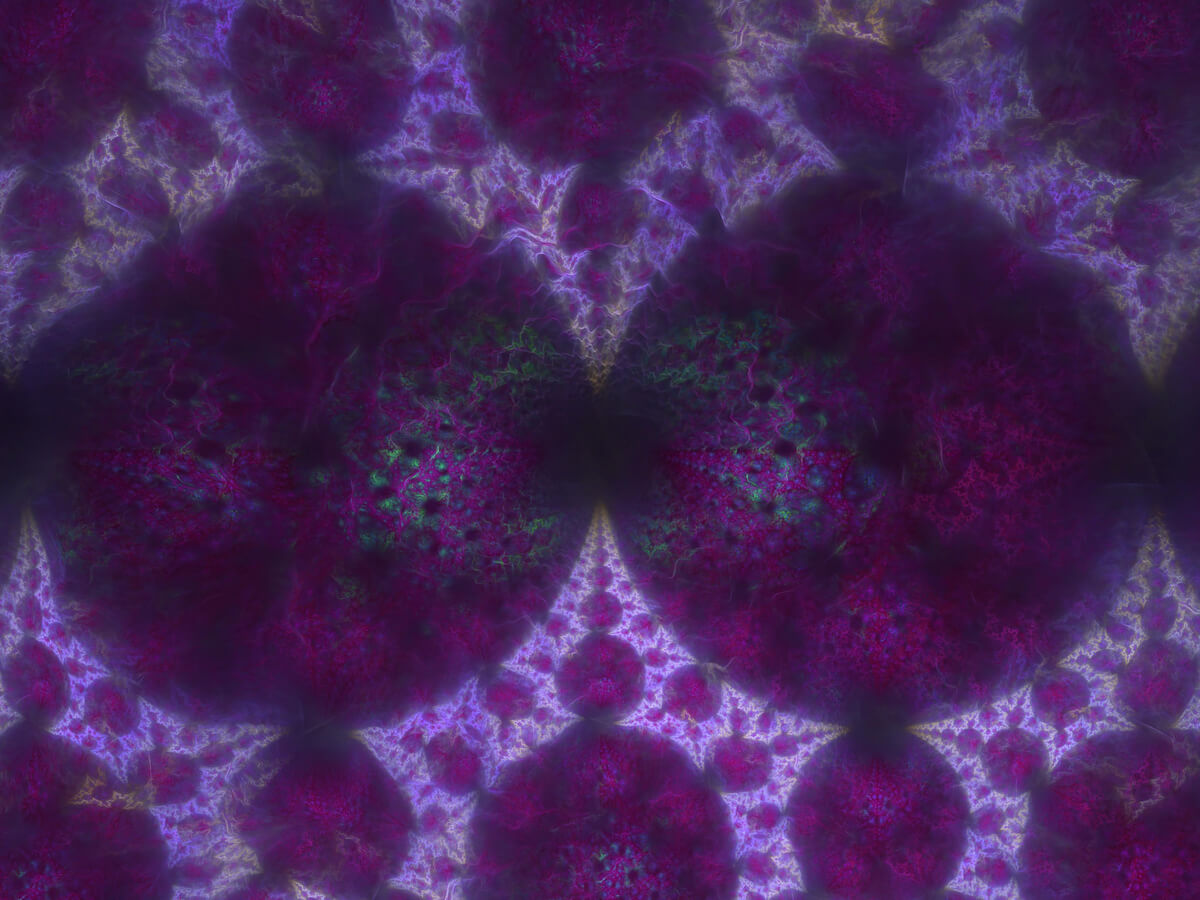 Fired Earth by Valspar
Love the idea of a moody, black bedroom but don't want your room to be as dark as a dungeon? This soft black shade is perfect for creating a striking bedroom. This black has warm undertones that can make it look almost chocolatey in certain lights. It pairs nicely with natural wooden furniture and warm jewel tones. Fired Earth has a grounded feel that makes it a nice backdrop for more whimsical decor.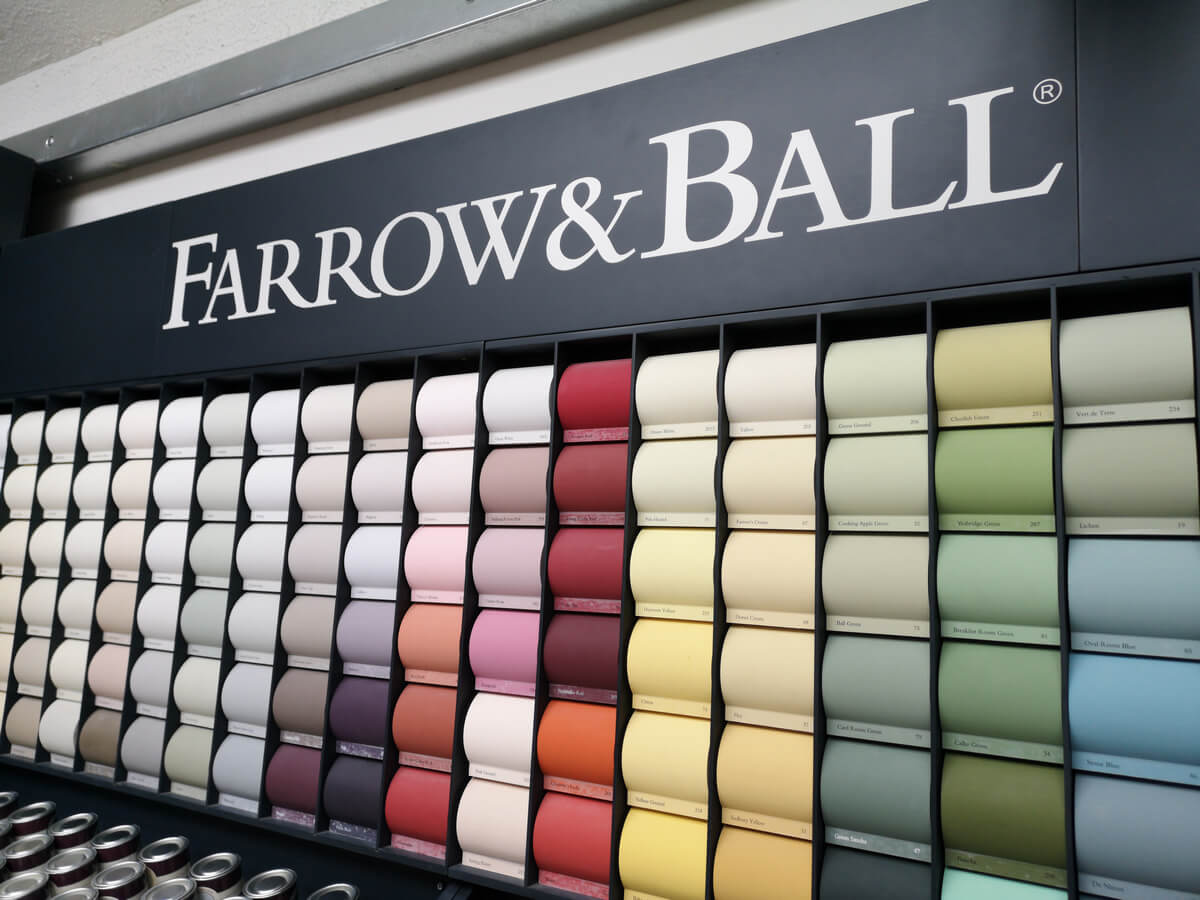 Setting Plaster by Farrow & Ball
Farrow & Ball provides a modern update on millennial pink. This light pink shade is just as versatile and universally appealing as classic pale pink, but the heavy orange tint gives it a fresher, more naturalistic feel. Setting Plaster is a fairly earthy color that looks great with other muted, desaturated shades. If you want a room that's delicate, charming, and graceful, this is the paint color for you.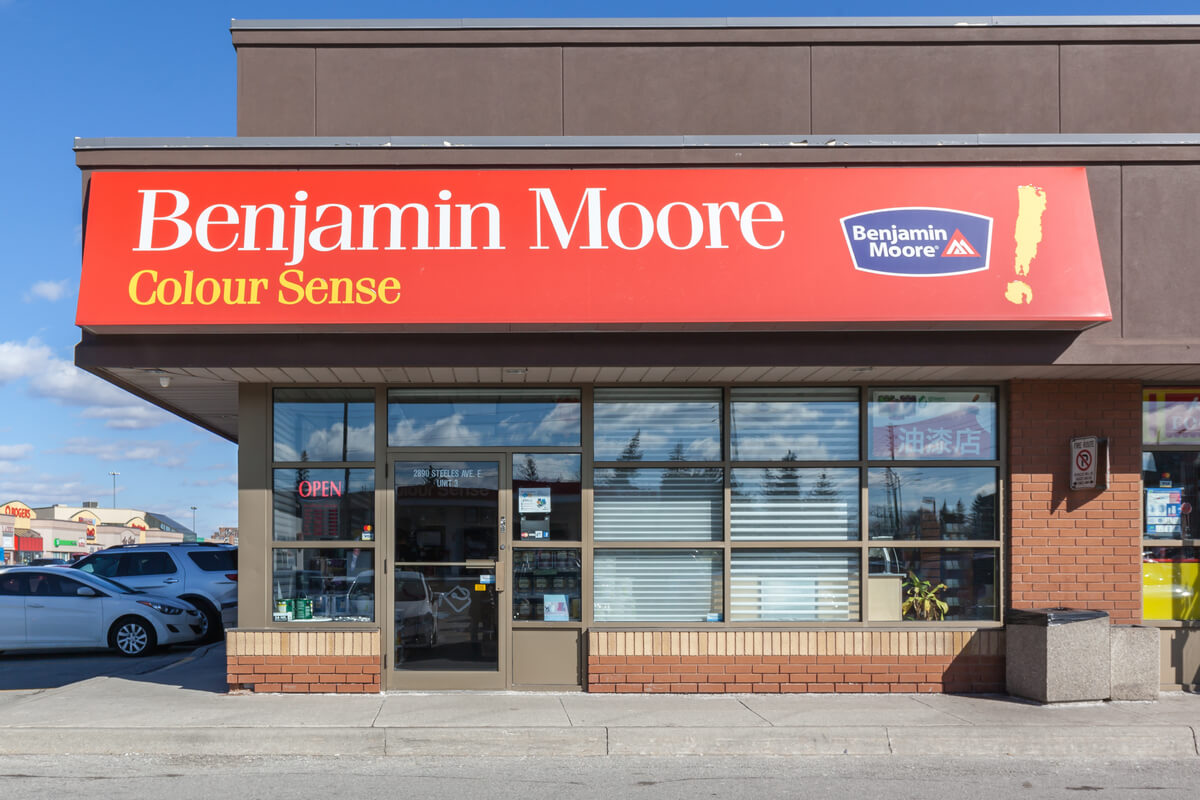 Alligator Alley by Benjamin Moore
Green is one of the most naturally-soothing colors, so it's perfect for a bedroom. Deeper, earthy greens like this one from Benjamin Moore will make your bedroom into a lush jungle. Alligator Alley has khaki-ish undertones that make this medium-green shade coordinate nicely with a variety of other colors and designs. It goes particularly well with nature prints, plenty of live plants, and natural textures like rattan. Possible color schemes for this green paint include rich yellows, deep blues, and soft pinks.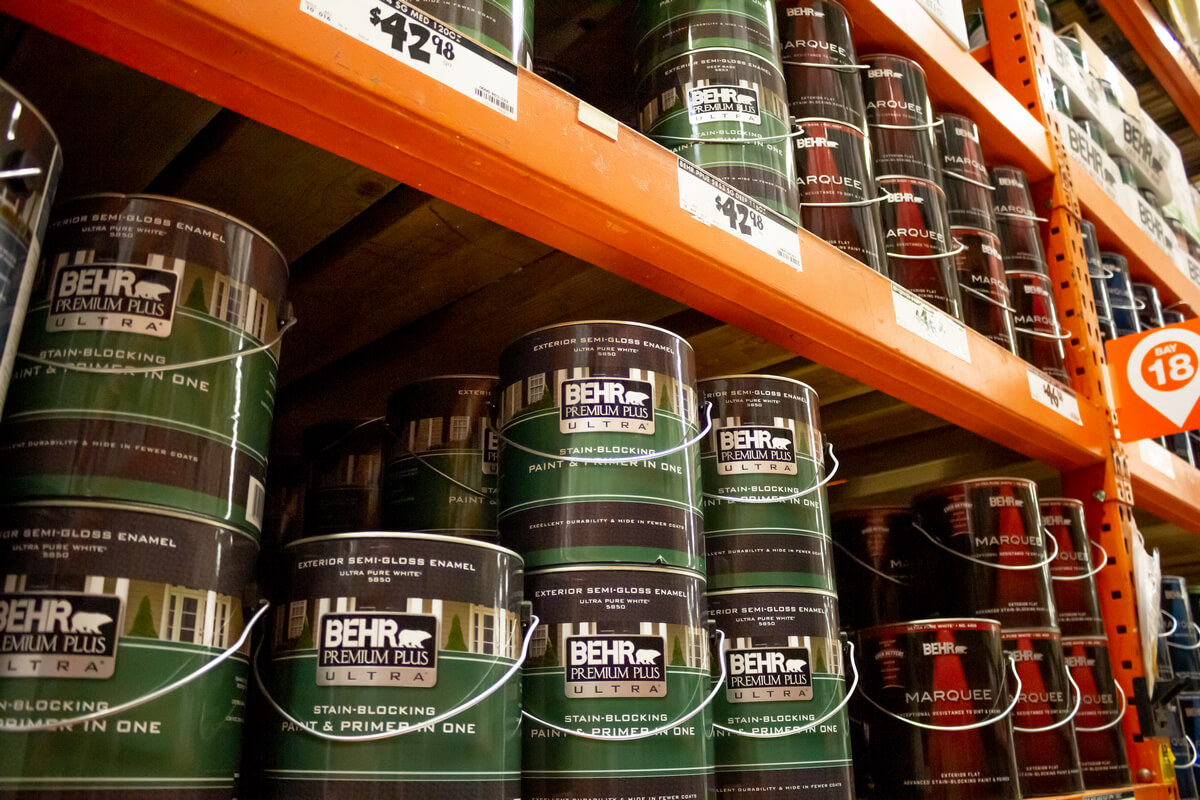 Very Navy by Behr
Want a rich navy blue that won't get confused for black? This refreshing navy color adds depth and glamor to any bedroom wall while still containing enough blue pigment to really pop. Navy is one of the most popular colors for a bedroom because it compliments so many design ideas. Depending on your decor, navy blue can read as bold, luxe, earthy, or even quirky. Combine it with soft whites and tans for a nautical feel or decorate it with magentas and emeralds for a fanciful look.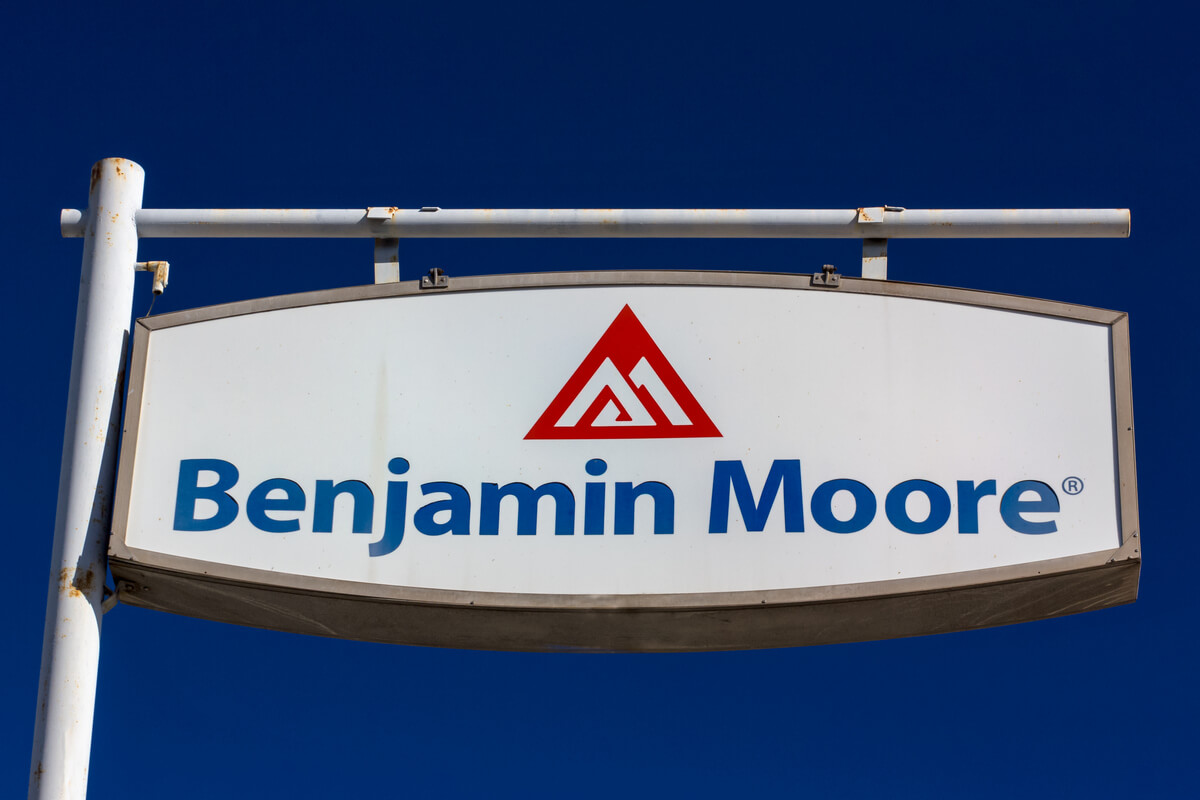 Swiss Coffee by Benjamin Moore
Colorful bedroom walls can be fun, but sometimes, it's best to stick to simple whites. If you like classic white walls, give this paint color a try. This creamy white has just enough warm undertones to keep your bedroom from looking sterile, but it's still bright enough to make your walls look crisp and clean. Swiss Coffee is an incredibly versatile choice. It looks equally well in stark, minimalistic spaces and cozy, shabby chic bedrooms.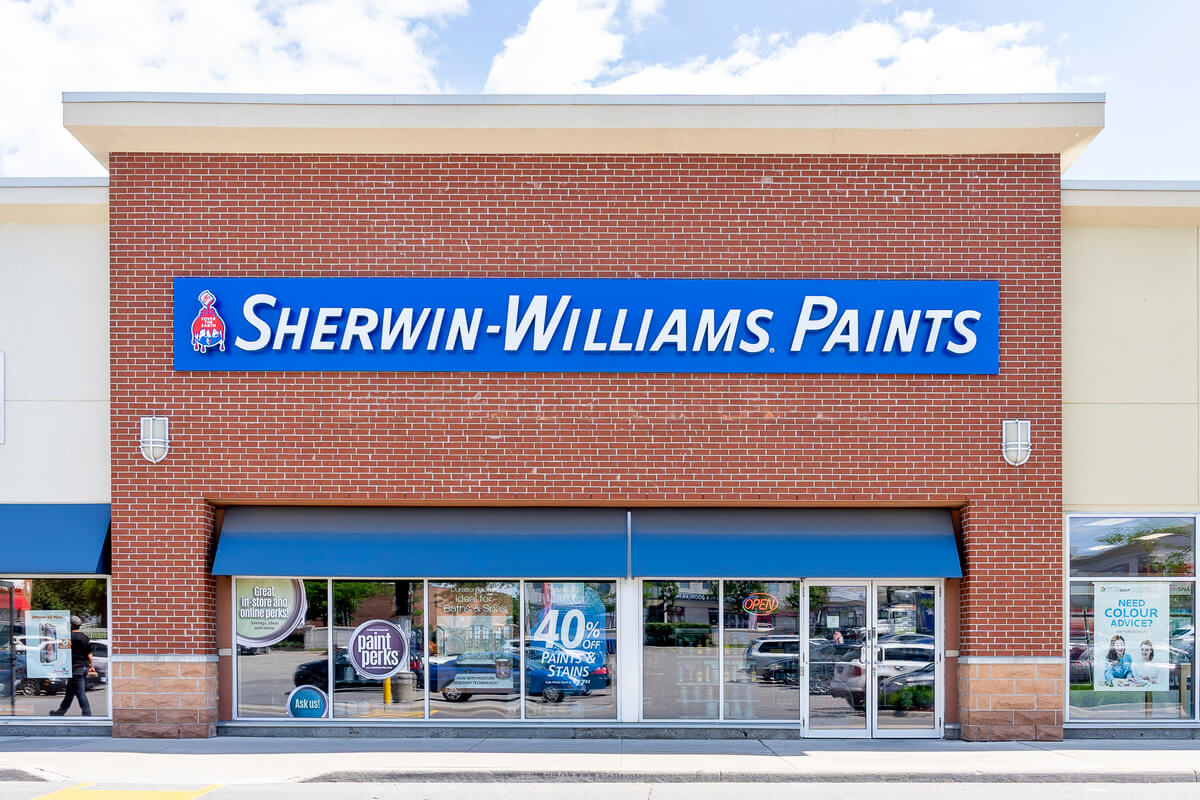 Canvas Tan by Sherwin Williams
If you want a tasteful, understated tan, this is the ideal color for you. This tan color from Sherwin Williams is a true neutral, so it doesn't lean towards yellow or green as some tans do. Canvas Tan is a fairly light shade that helps your bedroom look bright and open. It's an ideal backdrop for when you want to highlight the other elements of your bedroom, and it provides a supportive background for just about every other color scheme and design style.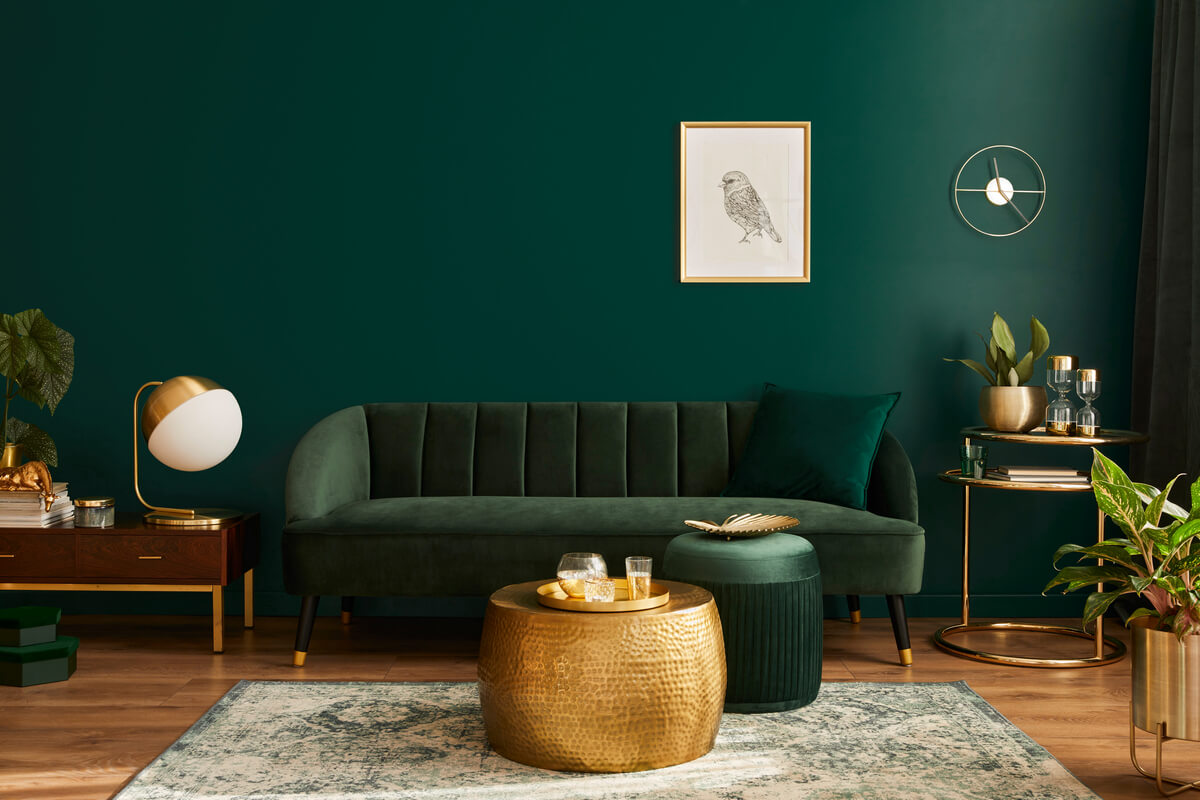 Green Trellis by Valspar
Green Trellis is a fantastic choice for those craving a peaceful, calming bedroom space. This light sage green is brightened with strong, blue undertones. It's sure to lift your spirits while making it easy to get a solid night of sleep. Though this color might seem a little strong, it is actually very easy to work with. When paired with solid blacks and whites, it can look modern and streamlined, yet it can also look refined and soft when combined with florals and other pastels.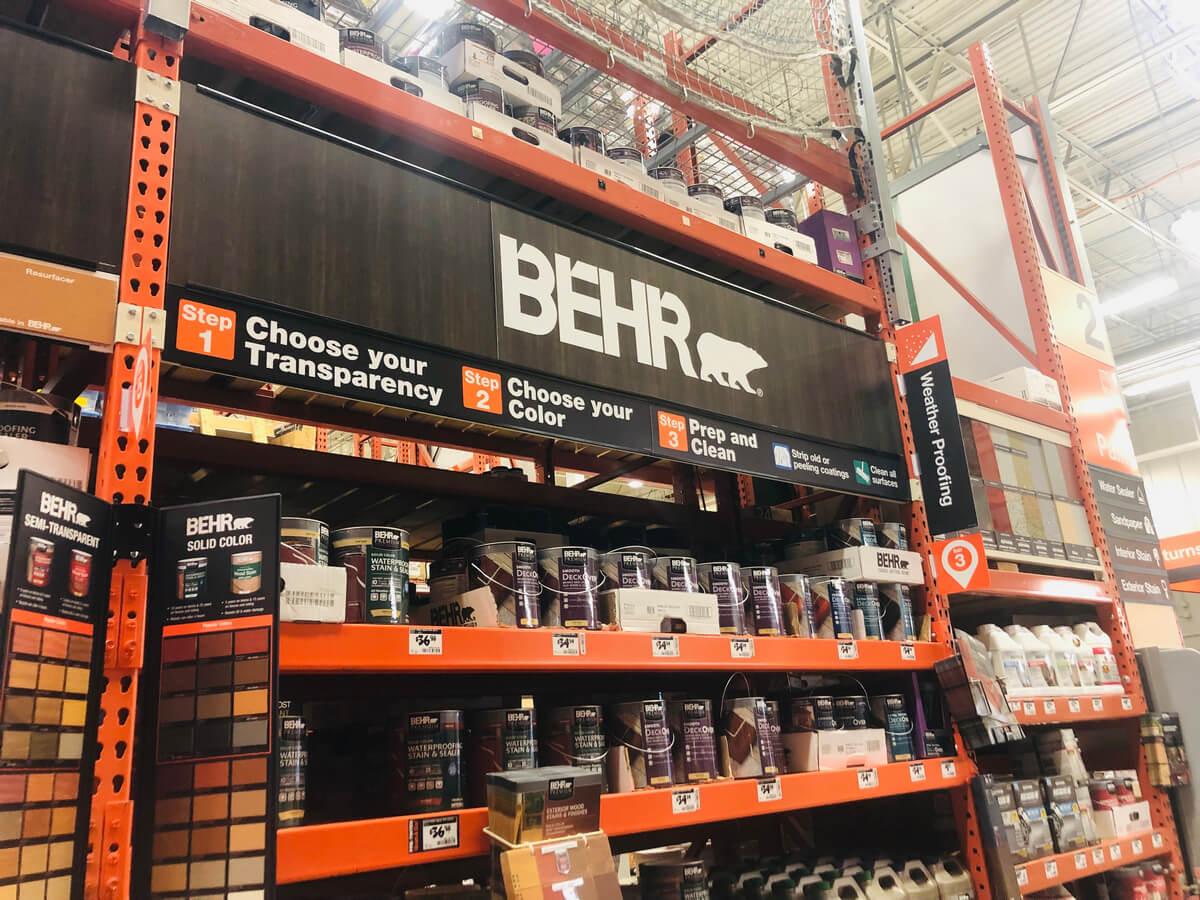 Morning Sunlight by Behr
According to color psychology experts, yellow promotes happiness and optimism. If you want a cheerful, sunny bedroom that lifts your mood, Morning Sunlight is the color for you. It has enough of a warm, buttery shade to look noticeably yellow instead of beige, but it's also soft enough to keep your bedroom from looking too busy. Morning Sunlight suits traditional and cottagecore decor, and it coordinates well with a variety of blues, pinks, reds, and greens.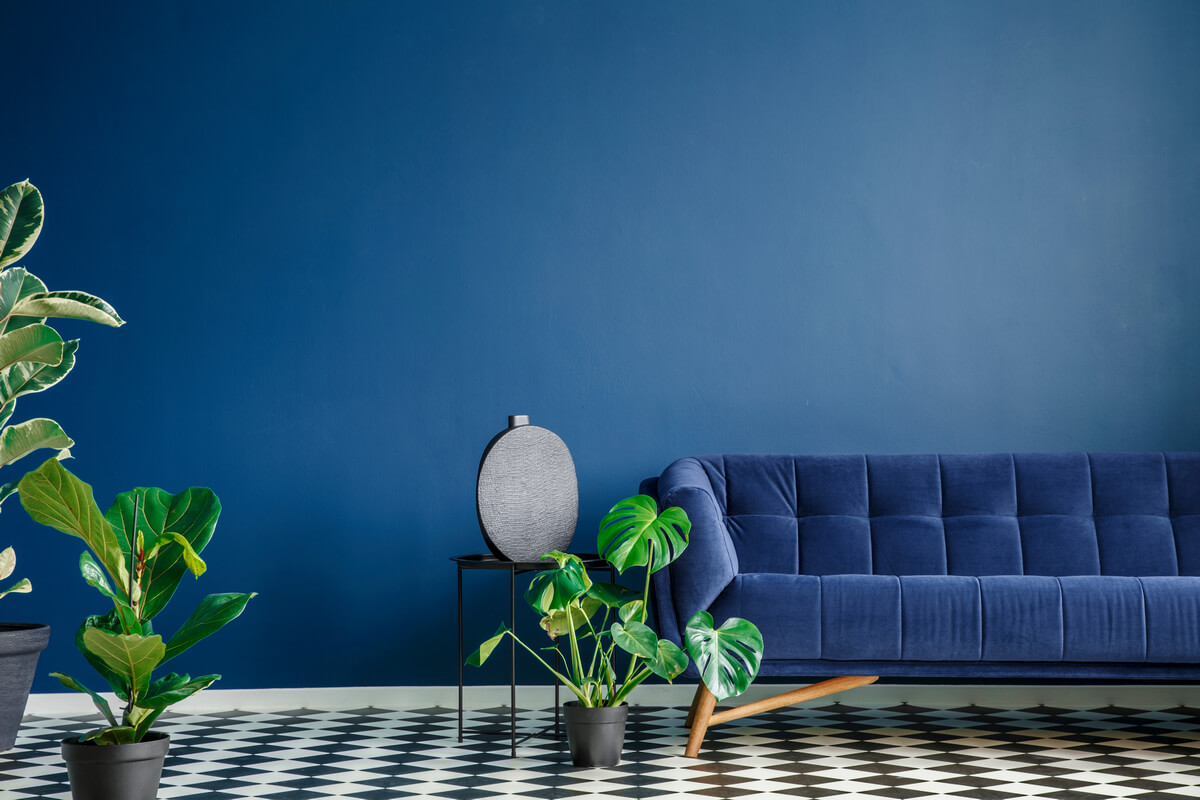 Oval Room Blue by Farrow & Ball
Looking for something bold and fun? Oval Room Blue is an elegant take on classic aqua. The warmer, slightly desaturated blue looks restful and luxe. One of the great things about this color is how well it coordinates with other shades. Though it's strong enough to stand out on its own, it also looks great with darker blues, brighter magentas, and rich reds. Depending on your furniture, this paint can look youthful and quirky or tasteful and refined.
Ultimately, all of these paint colors can look fantastic in a bedroom. How do you choose the right shade for your room? The secret to picking the perfect bedroom paint is all about paying close attention to your own personal preferences. By taking the time to consider what sort of atmosphere you want to create, you can figure out which one of these shades is right for your bedroom.