Staging your home is one of the best steps you can take to attract potential buyers and get more competitive offers on the property. However, making even small and simple changes to a messy child's room can feel difficult. You don't want your child's room to be unlivable while your house is on the market, but you don't want to scare away buyers with a loud or cluttered room.
Fortunately, it isn't necessary to make your child's bedroom look like a hotel room before you list your house. The goal of staging is to help prospective buyers envision their own lives in the home. If any parents attend a showing, they'll probably be happy to see a child's bedroom because they can picture their own kids in the space. What's most important is that you make the room look as tidy and cohesive as possible.
Here are six tips for managing a messy kid's room before selling your home: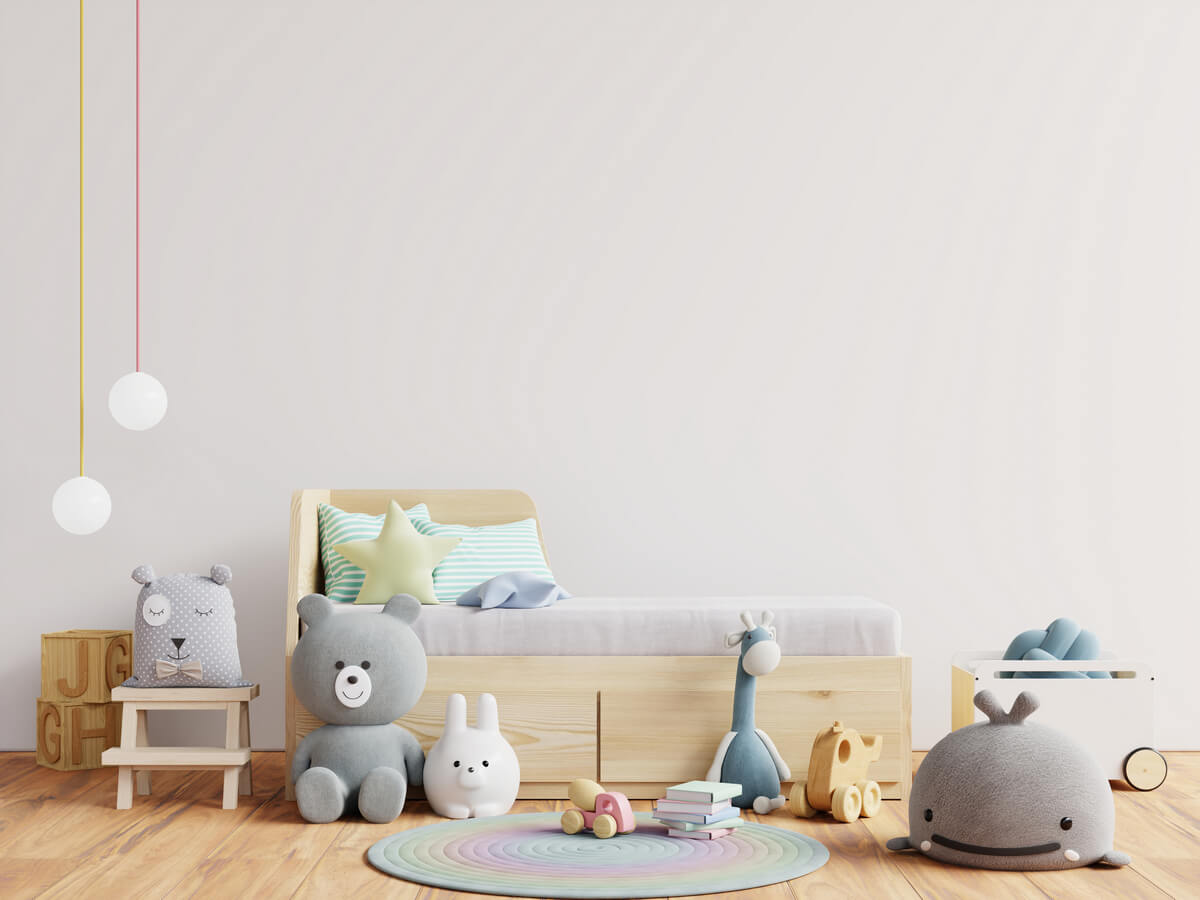 1. Reduce the Toy Collection
Clutter from toys, books, art supplies, or stuffed animals makes up the majority of the mess in a typical child's bedroom. Although you don't have to remove all of these items from the room, downsizing while you prepare to stage the house can be very helpful. Remember that you're planning to move soon, so you could use this as an opportunity to start packing up some of your child's toys. You can remove broken or duplicate items and pack up toys your child hasn't played with in a long time to clear up some space in the room.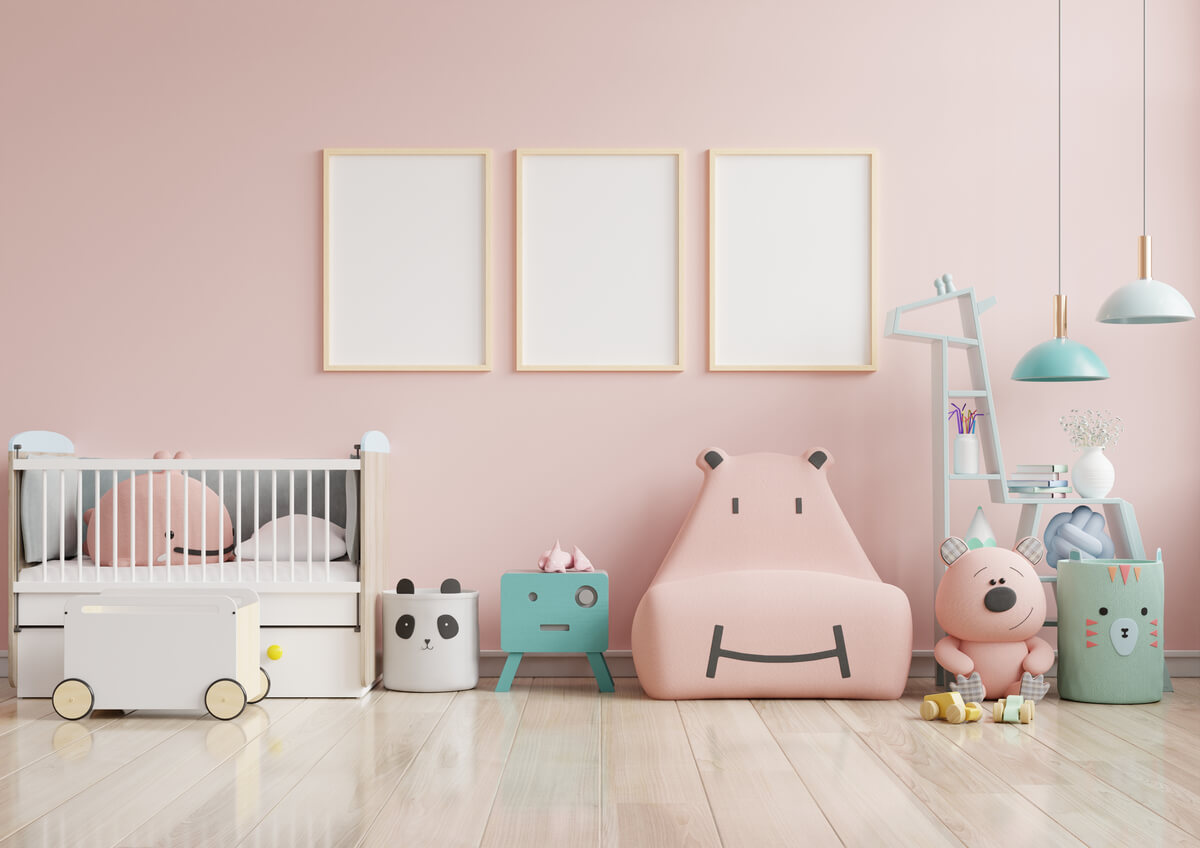 2. Use Some Bright Colors
When it comes to staging a house, bold colors are more acceptable in children's bedrooms than they are in the rest of the home. Steer away from extremely loud decor, but don't be afraid to embrace some bright colors. If the room is already painted brightly, you can probably leave it as-is as long as the space is organized. You could also add touches of color with pillows, curtains, or floor poufs.
Sticking to a cohesive color scheme is more important than avoiding loud colors altogether. If your child loves neon green, you can certainly keep a green theme in the space while you stage it. However, you should avoid clashing colors as this can make the space look more chaotic than fun.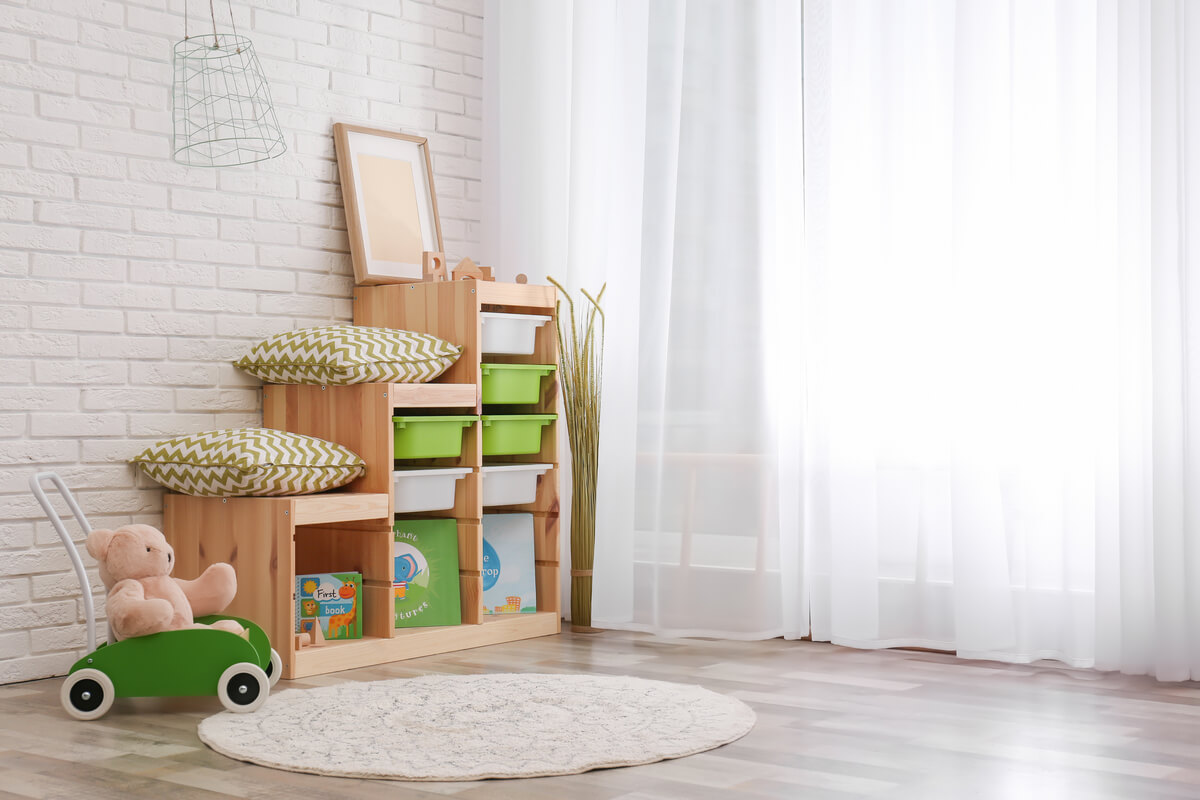 3. Add Storage
The key to organizing any room is to make sure you have enough storage space for every item. If your child's room is always messy, there might be a lack of storage for their toys. You can add extra hiding spaces in a variety of clever ways.
For example, you could place a storage ottoman at the foot of their bed for stuffed animals or extra bedding. A shelf with storage cubes can also be a great way to hide clutter while contributing to a color scheme.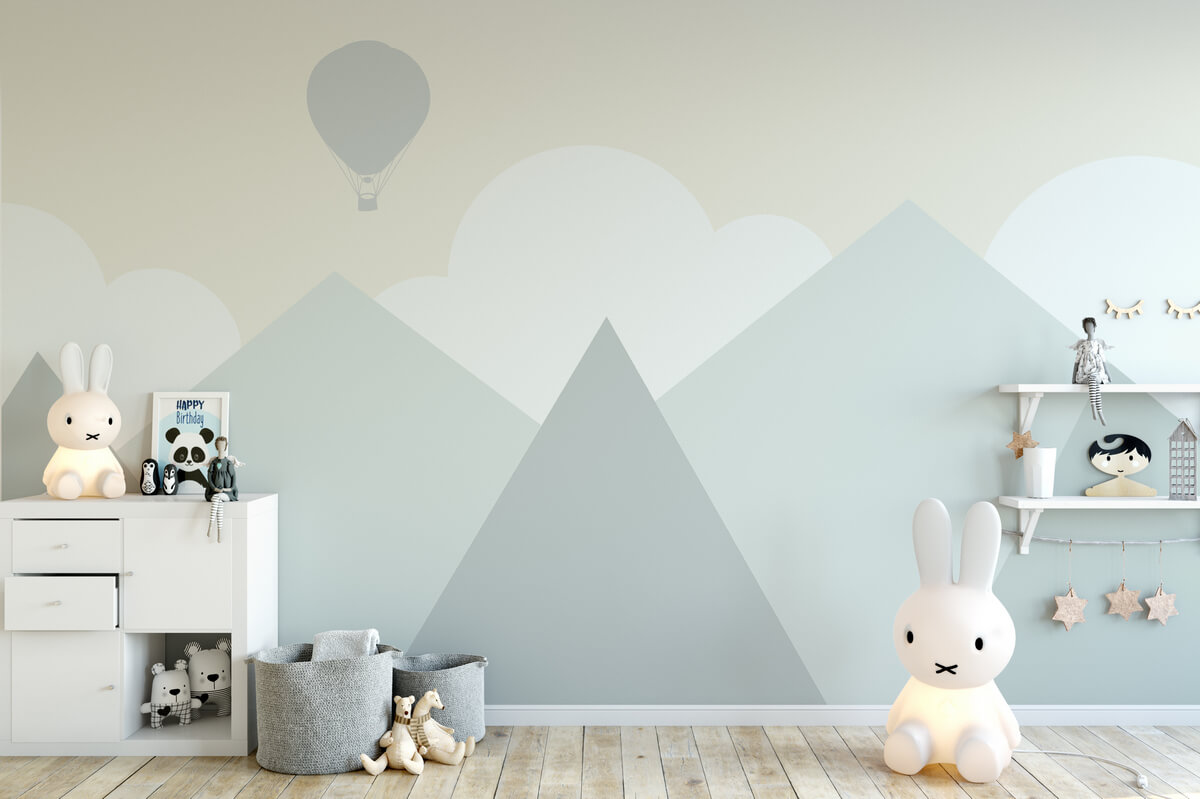 4. Create a Theme Wall
The decor in a typical child's bedroom may seem haphazard because it's not there to be aesthetically pleasing. When staging the room, though, you have to think more about appearances than about sentimentality. One great way to make a child's room look interesting is to create a theme wall. You can hang existing decor or pick up some inexpensive decor pieces that all fit within a color scheme or a theme. This way, the room isn't bland or boring, but it doesn't look too personal or messy.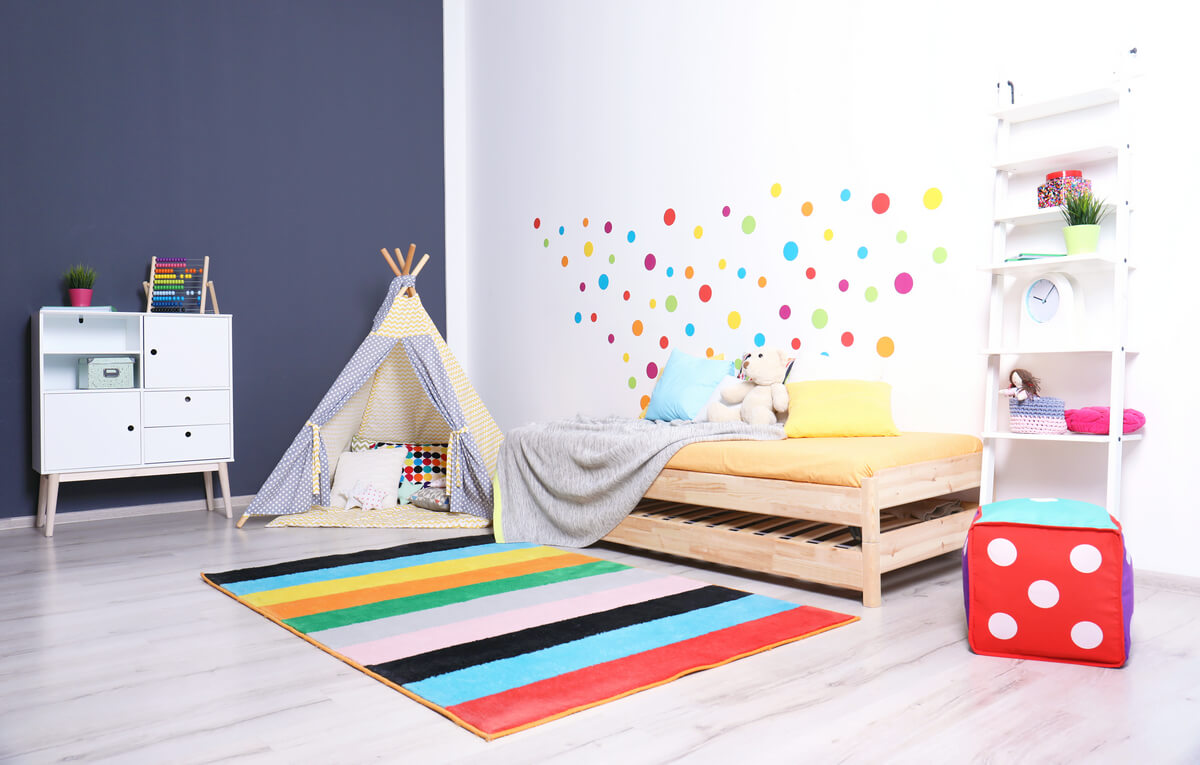 5. Add an Area Rug
Wood, vinyl, or laminate flooring are popular choices for children's bedrooms because they're easier to keep clean than carpet. Area rugs and accent rugs are excellent options to create a color scheme and to make a space seem cozier. These are also inexpensive ways to cover up stains or imperfections in the floor.
One popular option is rug tiles, which are very adaptable and budget-friendly. Don't worry about investing in a massive or expensive area rug. Your main concern is aesthetics, so any covering that ties the room together will do the trick.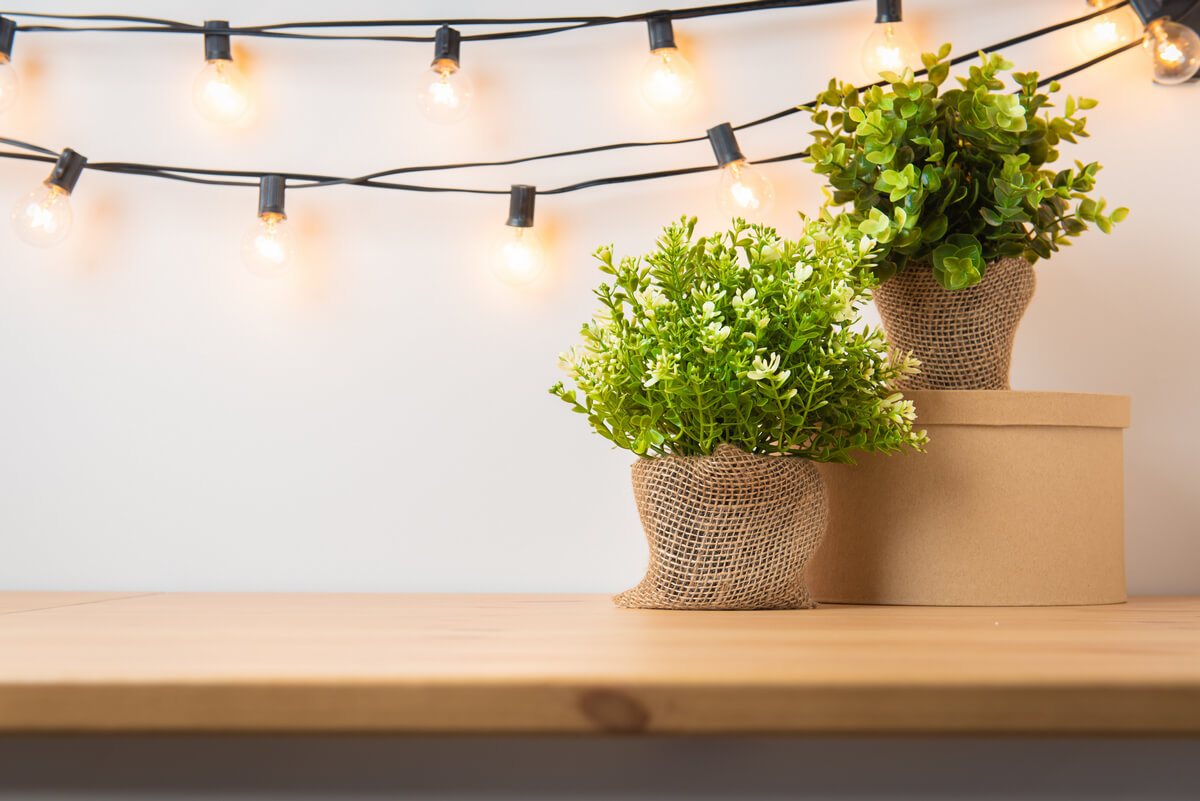 6. Hang Up String Lights
Lighting is an important and often overlooked consideration when staging a home. You want every room to be brightly lit so that the space feels vibrant and energized. One great way to upgrade the lighting in your child's bedroom is to hang up string lights around the room. Not only do kids love the appearance of the twinkly lights, but the lights can make the area look very cozy and inviting. You could place the lights along the perimeter of the room where the wall meets the ceiling, or you could wrap them around windows or other fixtures in the room.
Getting your child's bedroom ready before you put your home on the market can be a tricky task, but you don't have to completely redo the area. Focus on reducing the clutter, organizing the remaining items, and creating a theme for the room. This will help buyers picture their families living in the house, so it can make a big difference in how many offers you receive. Your child may not be thrilled that you're making changes to their room, but these are only temporary adjustments while you get ready for an exciting new chapter.