With September quickly approaching, you might be brainstorming ways to help your kids have a great start to the new school year. Many students of all ages struggle to focus on their homework, so one of the best ways for you to set your kids up for success is to create a designated homework zone in your house.
You don't need a large space or even a separate desk for a functional homework zone. Making some simple adjustments to the area could result in the perfect place for your children to focus on their schoolwork. Here are seven suggestions for creating an effective and motivating homework zone: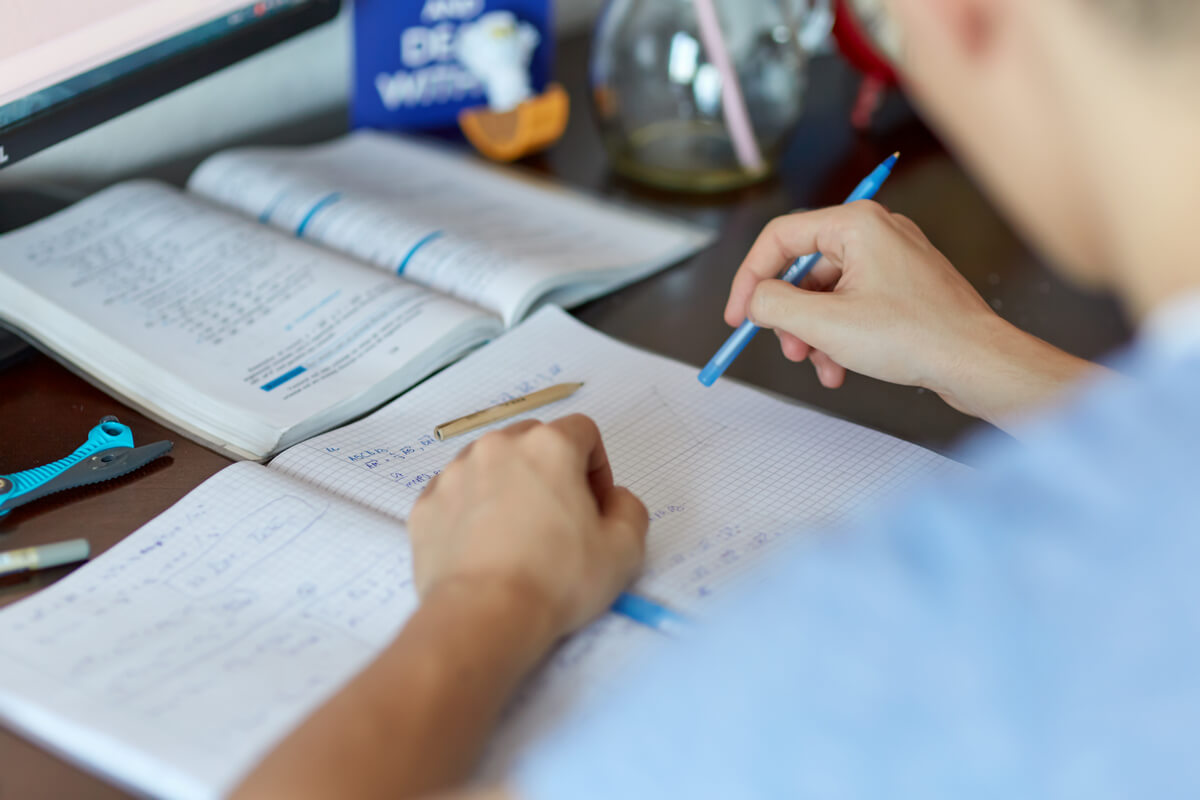 1. Choose a Space You Can Supervise
If your children are in elementary school, it's probably best to set up a homework zone in an area that's easy for you to supervise. This way, you can answer their questions or help them stay on task without having to go out of your way to check in on them. Many families find that the kitchen table is a great place for kids to do homework because the parents can be nearby.
Older students, on the other hand, may prefer a more private and quiet location. You know your kids best, and you know whether or not they need close supervision to get their work done.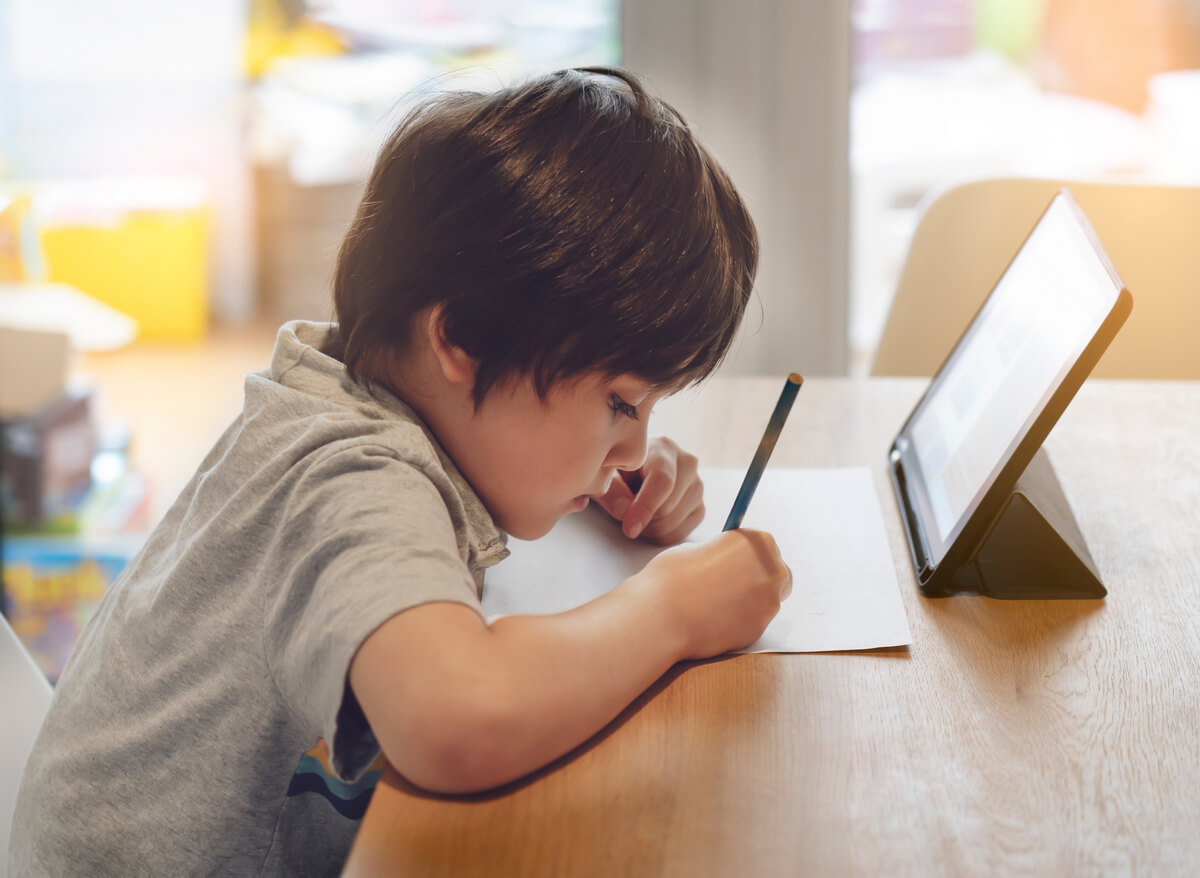 2. Eliminate Distractions
Most kids are easily distracted, so a functional homework zone should have as few distracting items as possible. When your child is doing homework, even the smallest and simplest items could seem more compelling than the task at hand. To create an environment where they can easily focus, think carefully about whether any items in the space could create distractions.
Your homework zone can be equipped with pencils, paper, and any other supplies your kids may need for their assignments. If your children are younger, they may use colored pencils or other art supplies for homework. However, a desk or table that's completely stocked with art supplies or toys could be far too distracting. Keep only the items that are frequently needed in the area, and store other supplies elsewhere to be used as needed.
Consider visual and audible clutter as well. The homework zone doesn't need to be completely surrounded by blank white walls, but the area should look fairly clear and calm. If possible, the zone should also be in a quiet area of the house. Your children may have an incredibly difficult time focusing if they can hear the neighborhood kids playing outside or see the TV in their peripheral vision.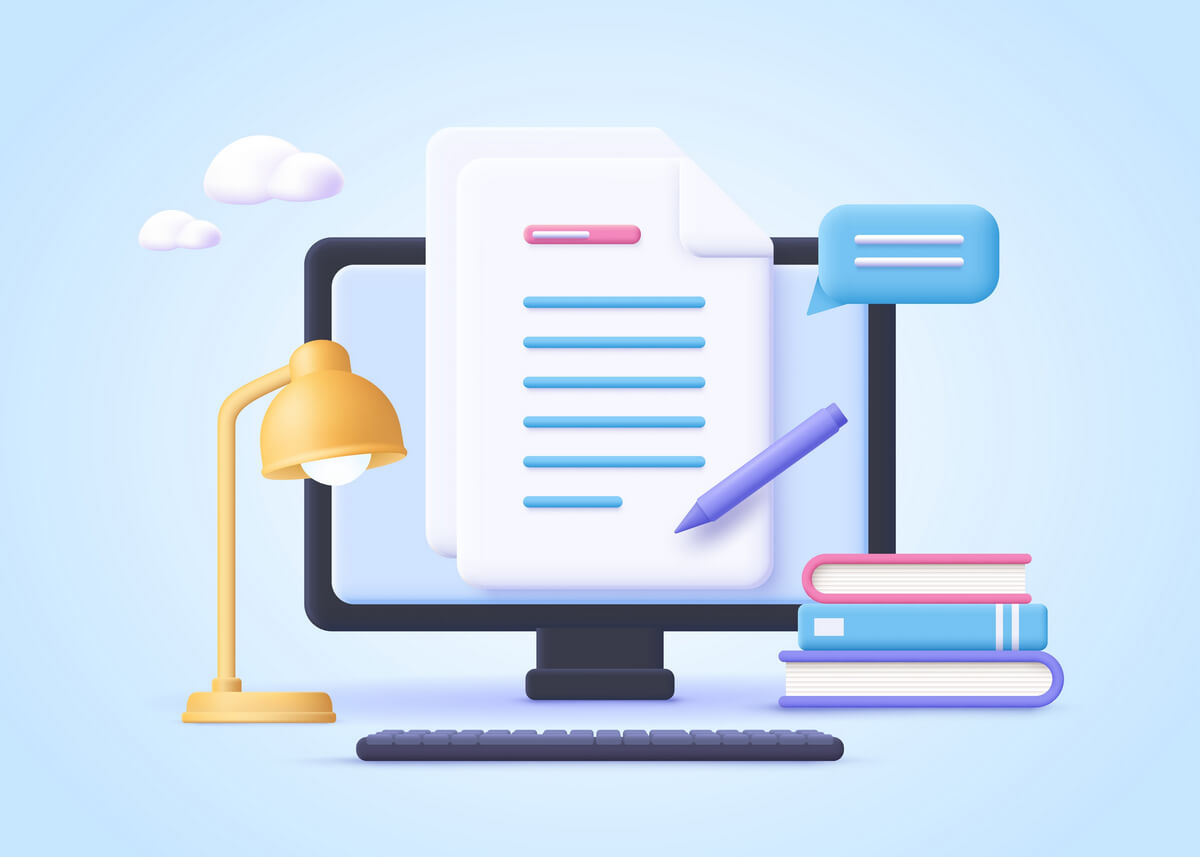 3. Keep Necessities Close
Although the study area should be as clutter-free as possible, your kids should also have everything they'll need for a typical homework assignment. If they have to go searching for a pencil sharpener, a calculator, or other supplies, they might get distracted along the way. You may not be sure of exactly what your kids need at the start of the school year, but you can make adjustments to the supplies you keep in the homework zone as you see their assignments.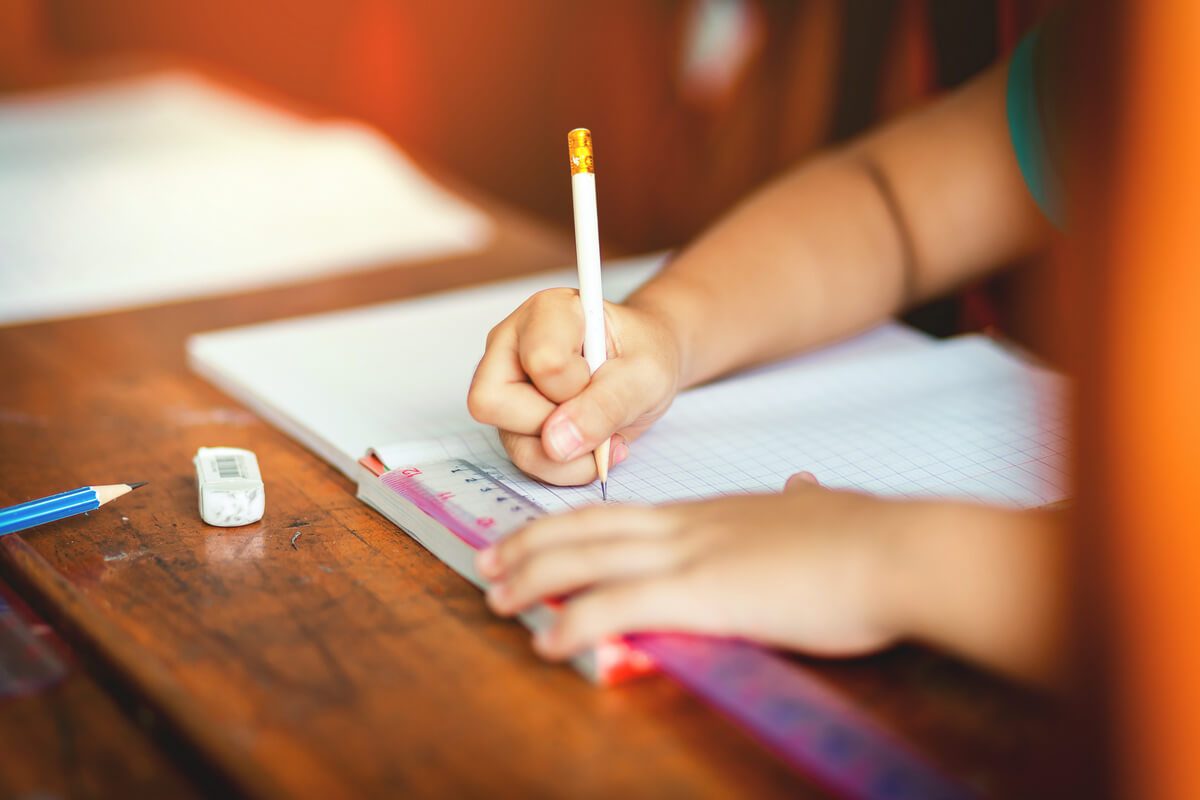 4. Find Good Lighting
Good lighting can make a dramatic difference in your ability to focus. The best option is natural lighting, so a study zone near a window could be perfect for your kids. However, a desk right next to the window could be distracting, so you may need to supplement with additional lighting sources.
Artificial lights that mimic natural light are a great option. For example, cool LED lights are excellent for studying because they're gentle on your eyes. Lighting is an especially important consideration if your kids have homework on the computer. The blue light from screens can be especially harsh, but you can minimize eye strain by opting for gentle light sources.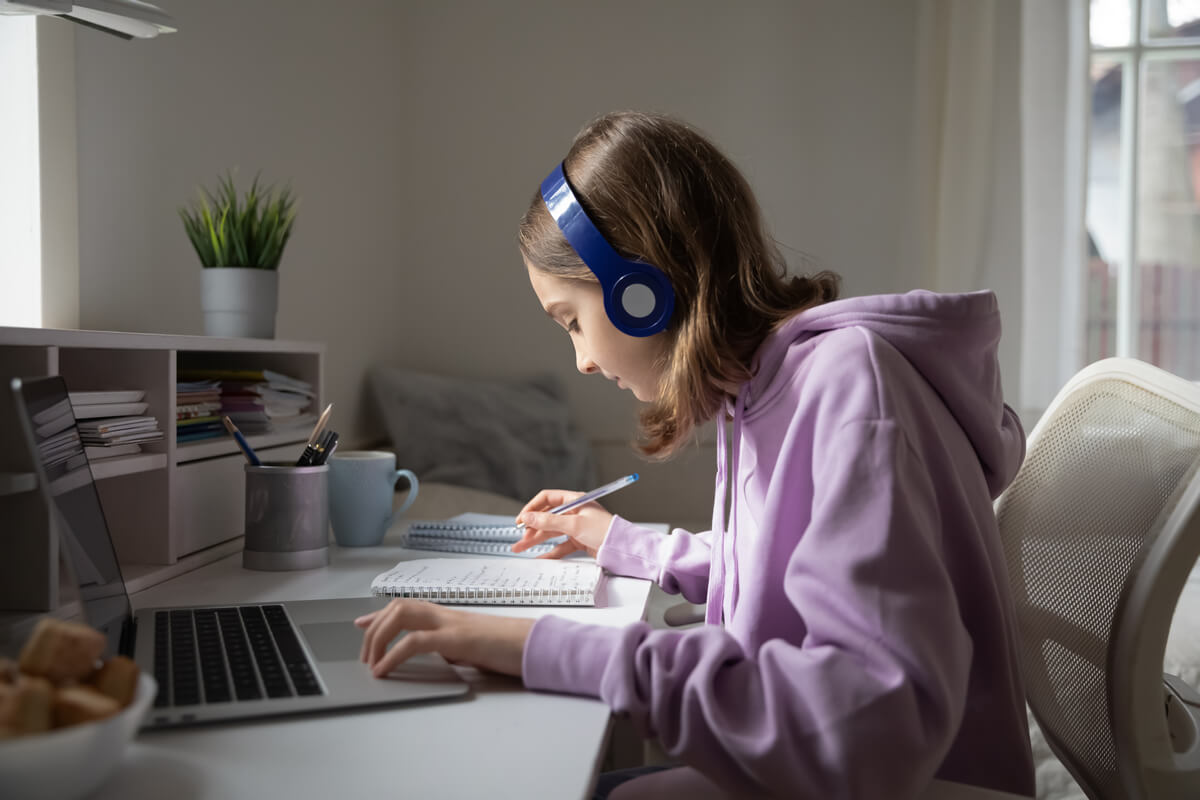 5. Use a Comfortable Chair
Comfortable seating makes it much easier for kids to stay in one place. The chair in the study area should be supportive without being too rigid. If movement helps your child stay focused, a swivel desk chair could be a great option. However, an upholstered chair might be more comfortable. It's also important that the chair is the appropriate height for the desk so that your kids don't have to stretch or slouch as they do their homework.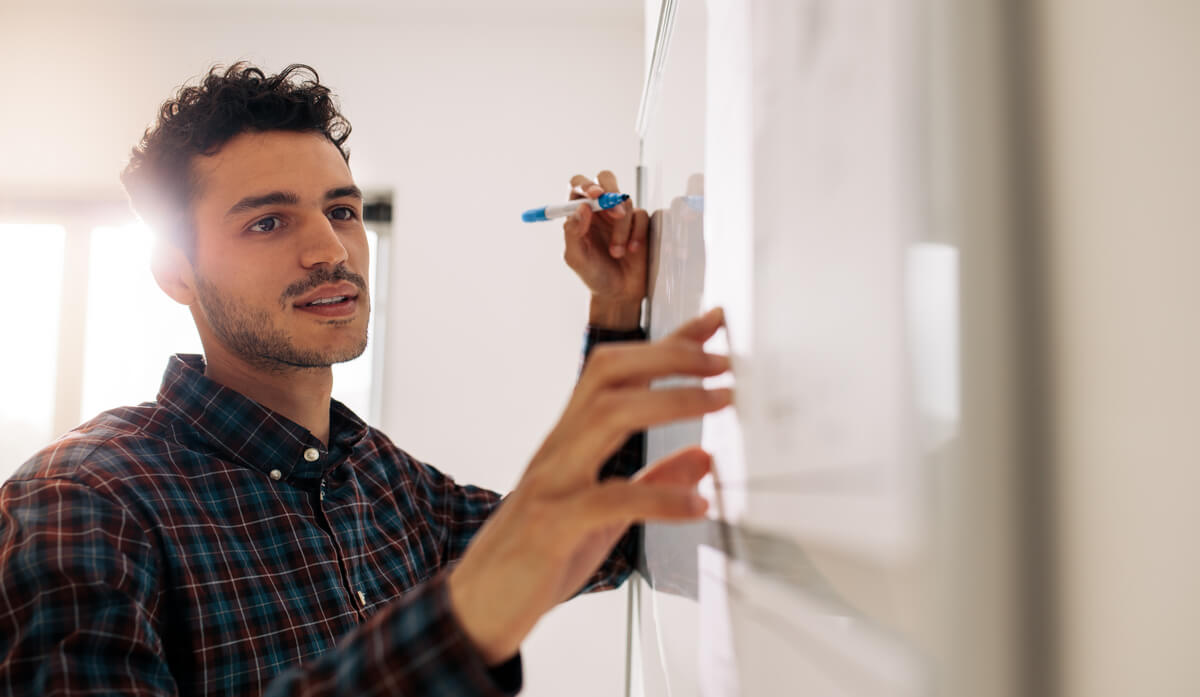 6. Install a Whiteboard
If your child benefits from visuals, a whiteboard may be the perfect addition to their homework zone. They can use the board to write a to-do list, jot down questions for you, or take notes. Because it's erasable, a whiteboard is also a great way to reduce clutter in the study area. You won't end up with pages upon pages of notes or lists, so you and your kids will find it easier to keep the area neat and organized.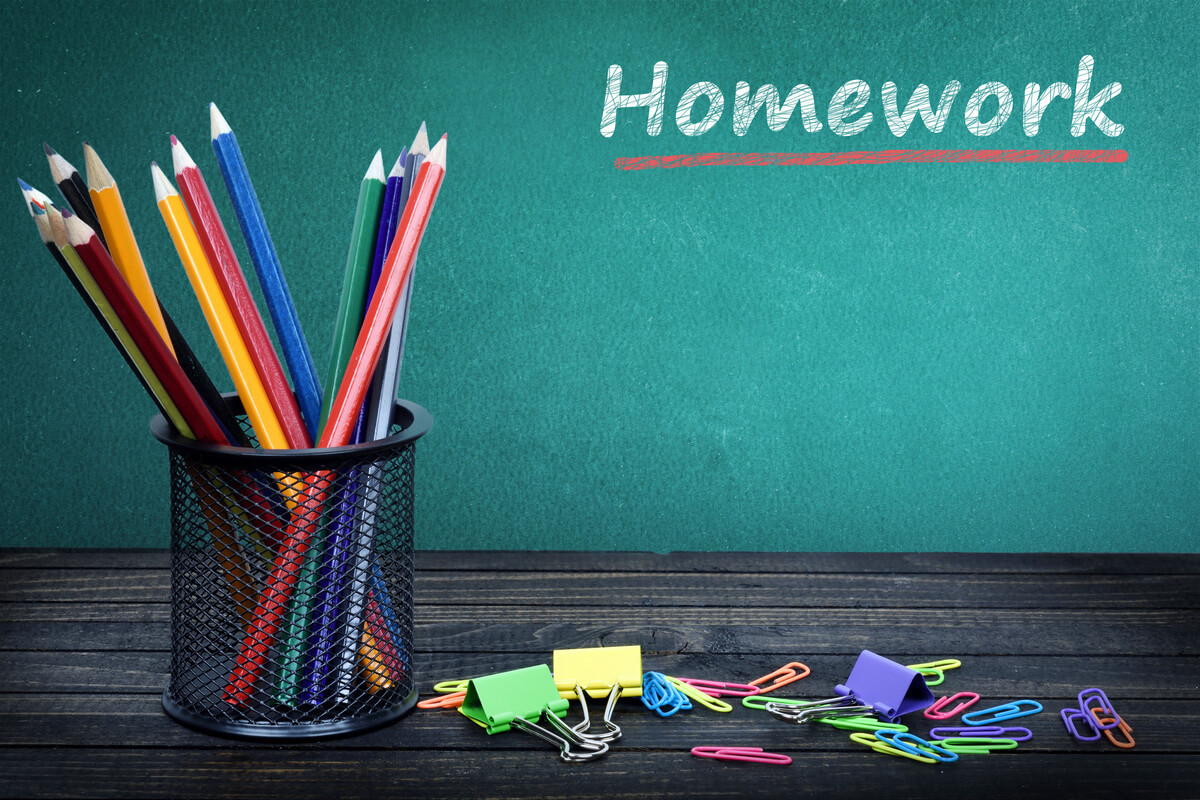 7. Personalize the Space
Although the ultimate goal is to create a distraction-free zone that encourages focus, your kids' study area should still include some personal touches. When your children decorate their homework zone, they'll feel much more motivated to actually use the space.
You could ask your kids for their help as you set up the study area so that they can express their preferences. They could also hang up drawings or other decorations that make the area feel fun and unqiue. By personalizing the space, your kids will create a homework zone that feels inviting and inspiring.
A designated homework area helps your kids stay focused and get their tasks done in a timely manner. Putting together the homework zone doesn't have to be an expensive or elaborate project. You can create a functional study zone by reducing distractions, making the space as comfortable as possible, and creating opportunities for personalization.